MR. MAN EVENT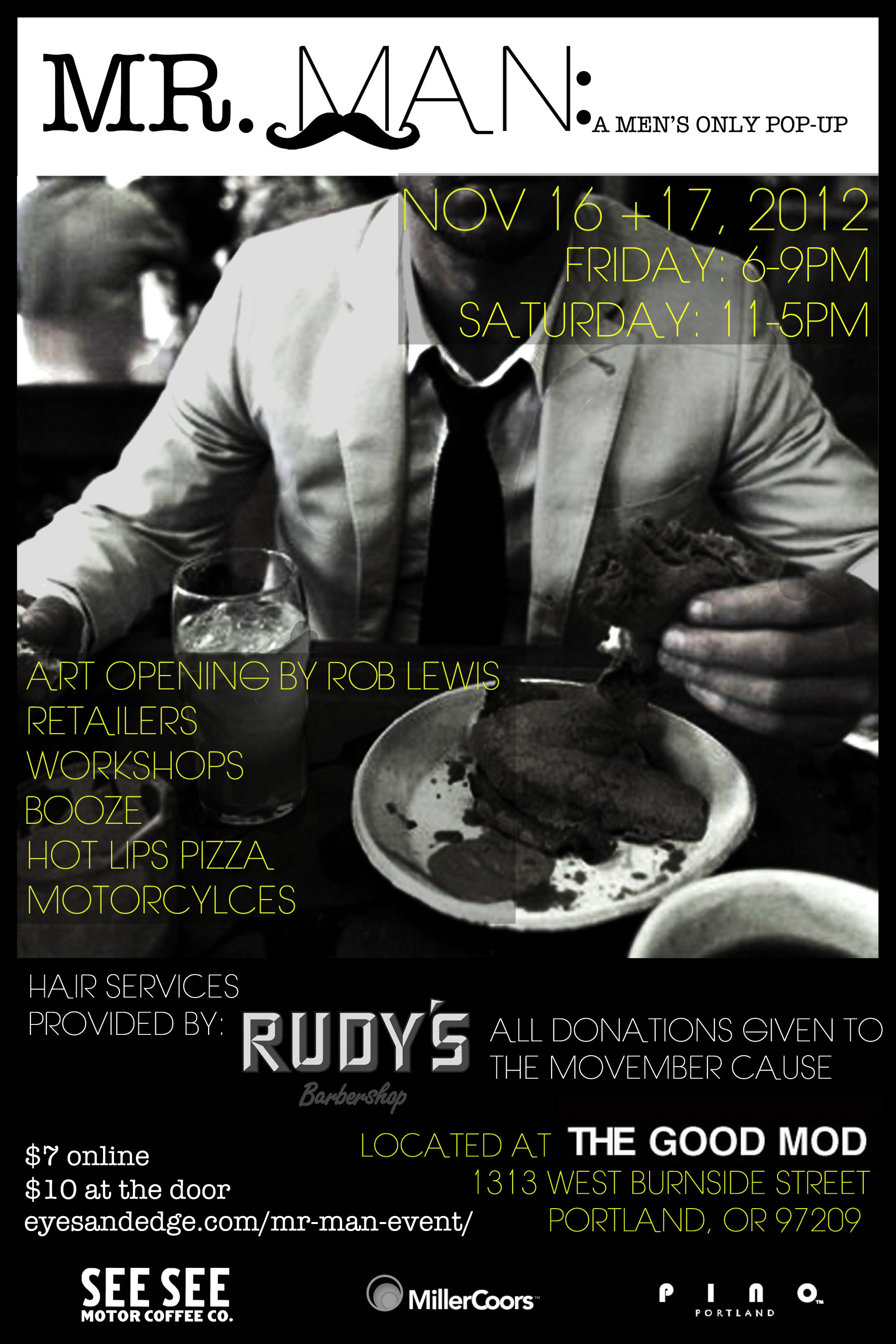 We have exciting news for all the Portland men! E+E is hosting "MR. MAN: A Men's Only Pop-up" happening on November 16 + 17 at The Good Mod's newly opened space on West Burnside. We love Portland's wide array of pop-up shops, shopping and fashion events, but we felt the guys needed a bit more attention and tending to.
MR. MAN will be a men's only shopping event (yeah yeah, we want the ladies there too) offering some of Portland's top men's retailers, designers, craftsmen including:
Shwood Lizard Lounge Bullē Classic Hand Forge Metal Hand-Eye Supply Machus Salvage Works Shop Adorn  Pino Portland See See  Frawn Romango Fetch EyewearHuMn Wallets Red Clouds Collective Reveille Clothiers Remnant Imaginary AuthorsReviveBad Monkey House2550ºEast Side DistillingBlack Manufacturing
Along with the healthy dose of retail therapy, there will be an art opening Friday Nov. 16th 6-9pm featuring works by Rob Lewis, DIY workshops, beer, pizza from Hotlips, booze tastings and some seriously good looking motorcycles on display from See See.
With Movember in full swing, Rudy's Barbershop will be offering beard and mustache trims. All donations will go to Movember to benefit prostate and testicular cancer initiatives
TICKETS: $7 in advance // $10 at the door
SPOTS ARE FULL!