A LOOKSIES INSIDE CORBU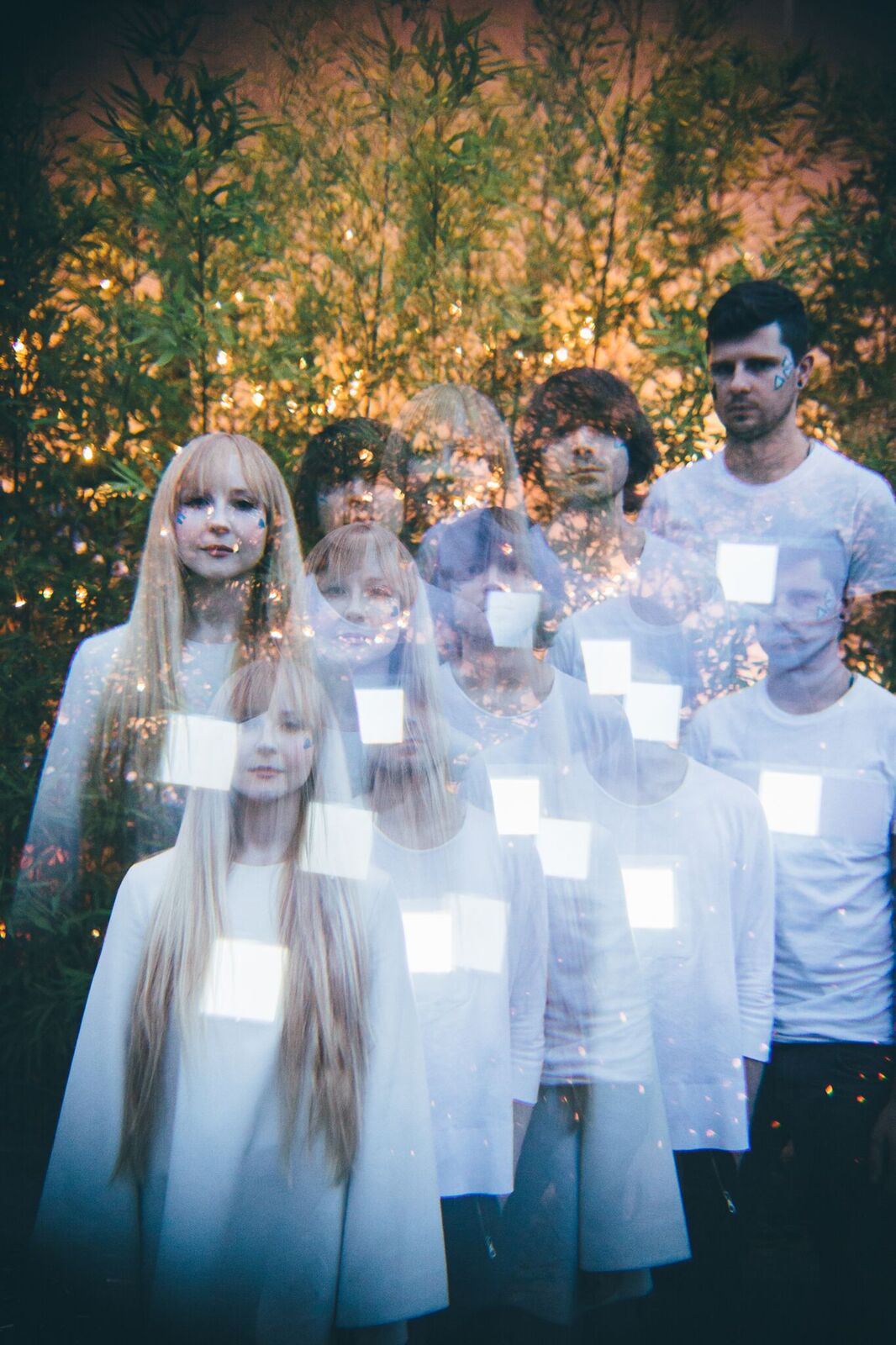 They want you to be relaxed - as if you were hanging in their living room with a strange/funny SIFI movie projected onto the walls. They aim to bring that cozy, enjoyable vibe to the rest of the world. And they are having quiet the opportunity to do so.The Brooklyn based band, Corbu, is on tour with one of UK's greatest touring bands at the moment - Bloc Party. We got to chat with them before their show at the Wonder Ballroom. When we left the interview,  we felt light on our feet and inspired.
Corbu specialized in inviting the audience to join their hypnotic, lucid dream. We wanted to know how they maintain their existences in this alternative world while so much is going on. Their advice? Creating is the key. Create just to create and for nothing else. Who cares if it turns out terrible? Turn your phone off and dive in. It could be writing a song or folding origami. It's especially important during the fall and winter months when lack of creativity can seep in.
For the band, it's all about finding the balance between adult stuff like paying your rent and getting consumed with creating. And that's what the album is about. Finding that balance between being on the edge of your creativity, while upholding your end of the adult stick. 
Our conversation soon turned to dreaming. For Corbu, dreams are your most pure state. Where you have no ego and you are who you truly are. Tapping into your dreams gets to the soul of why we are here and creating.Need a dose of Corbu's inspiration? Catch up with their music and ride their dreamy wave. 
Photos by: CandaceWords by: Holly