NASTY WOMEN @ ART BASEL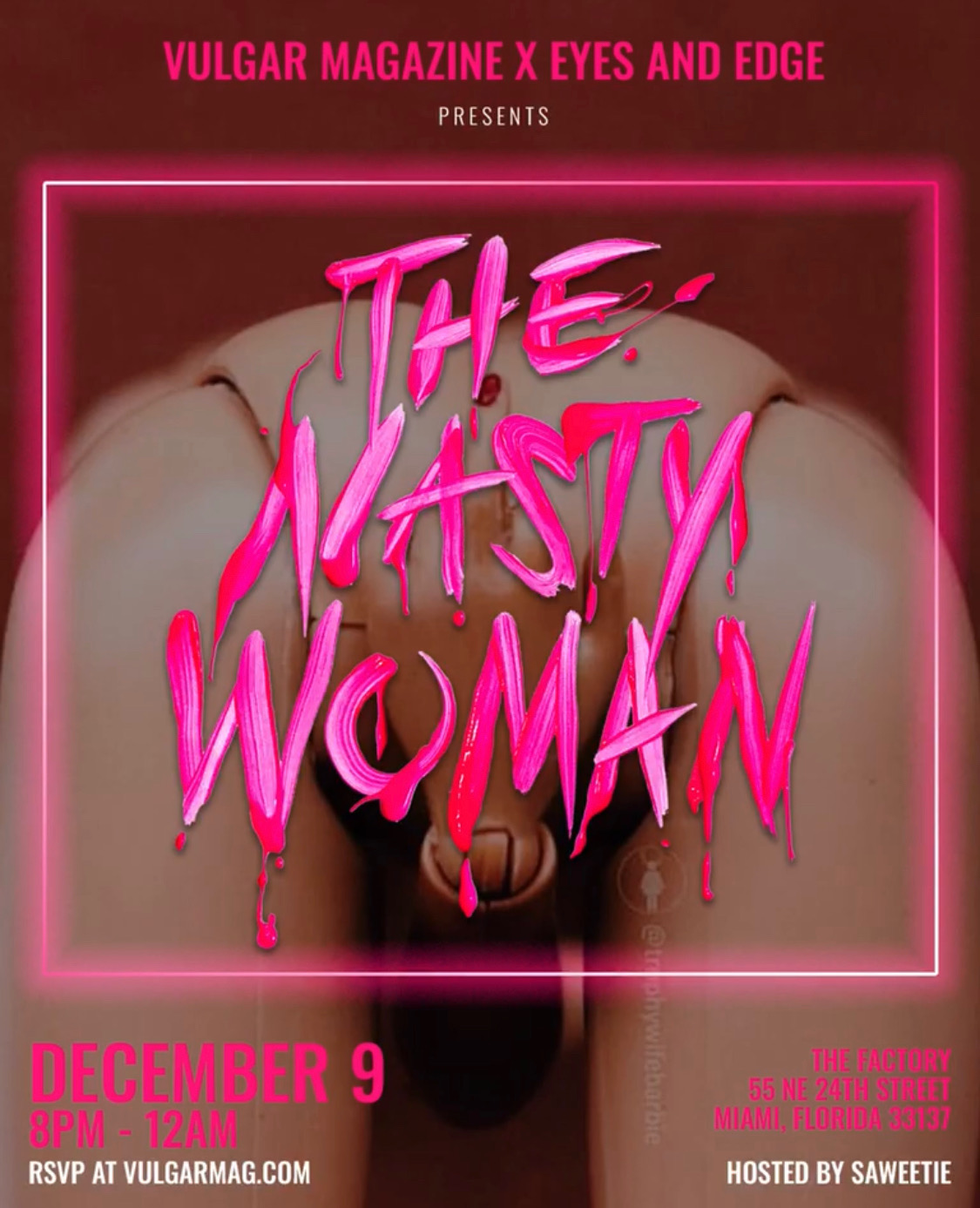 2018 has been a significant year for women. We've made noise in politics, media and, activism. Embraced new norms like the Slut Walk, and even moved the needle on  female-driven consumer spending.  We're changing old architypes,  and charging forward into a new era, and are excited to continue the noise as we close out 2018, with an inaugural event during Art Basel Miami. Proactive. Dynamic. Sexy. Defiant--Vulgar Magazine and EYES & EDGE are excited to announce,  Nasty Woman.
The Nasty Woman is a multi-faceted, non-profit event experience highlighting art, music, fashion and most importantnly--the defiant female. It's happening in Wynwood Miami, December 9th from 8 pm to midnight. RSVP now!